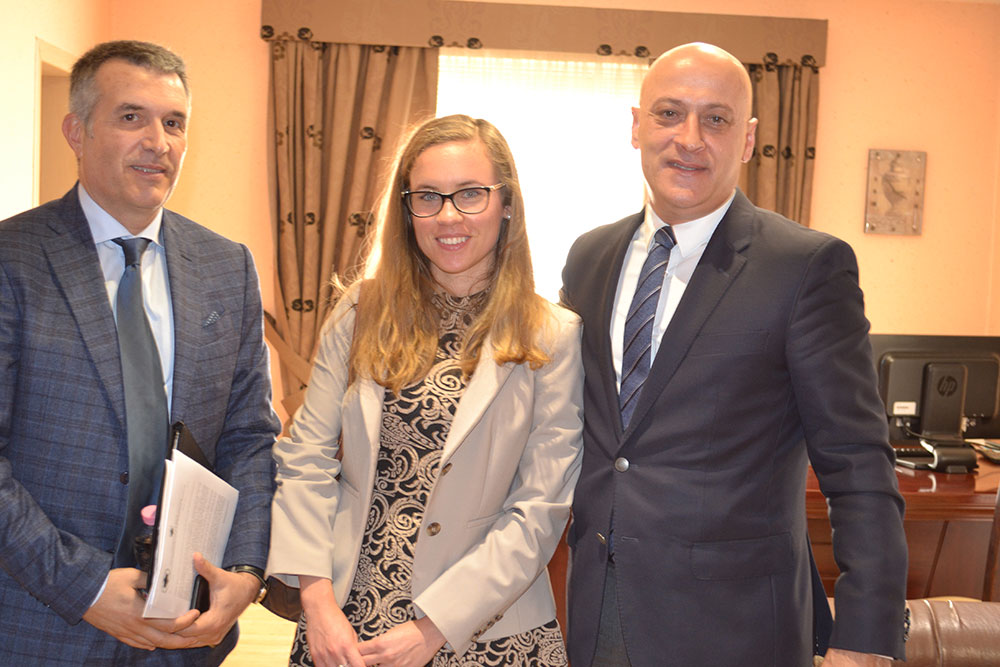 In the premises of the State Inspectorate of Labor and Social Services on 14/11/2018, the General Director of SLISS, Mr. Arben Seferaj received Mrs. Teodora Mladenovic, representative of the Office for Child Care at the US Department of Labour.
The meeting discussed the challenges and priorities of the State Labour Inspectorate and Social Services as part of the National Mechanism for Referral of Forced Labour and Human Trafficking in the Function of a Joint Action Plan.
Mr. Seferaj, briefly acquainted Mrs. Mladenovic with the current challenges of the State Labor Inspectorate and Social Services to enhance the performance and effectiveness of the inspections carried out aiming at the fulfillment of the mission the law entrusts to labor inspectors.
In 2017, Albania has made moderate progress in efforts to eliminate the worst forms of child labour. The government adopted a regulation on the protection of children at work which sets out a list of hazardous occupations for children under the age of 18.
Also, the Albanian Government has approved the National Program on Children's Rights, which aims to support the development and social inclusion of children.
In the bilateral interest, with maximum engagement in the fight against forced child labour, economic exploitation, including children in street situation, where, following legal vacuum referrals, projections of legal and functional changes and adjustments are proposed.
Also through this cooperation will be aimed at increasing the institutional capacities through training of the inspection body, both for the control of child labor and for the identification of suspected cases of trafficking.
Drafting of joint plans will be the starting point for these commitments, aiming at strengthening control, to minimize the forms of employment of minors that come in contravention of Labour Legislation.
Work will continue through the further strengthening of the complaints mechanism, so that the general public can report child exploitation cases.